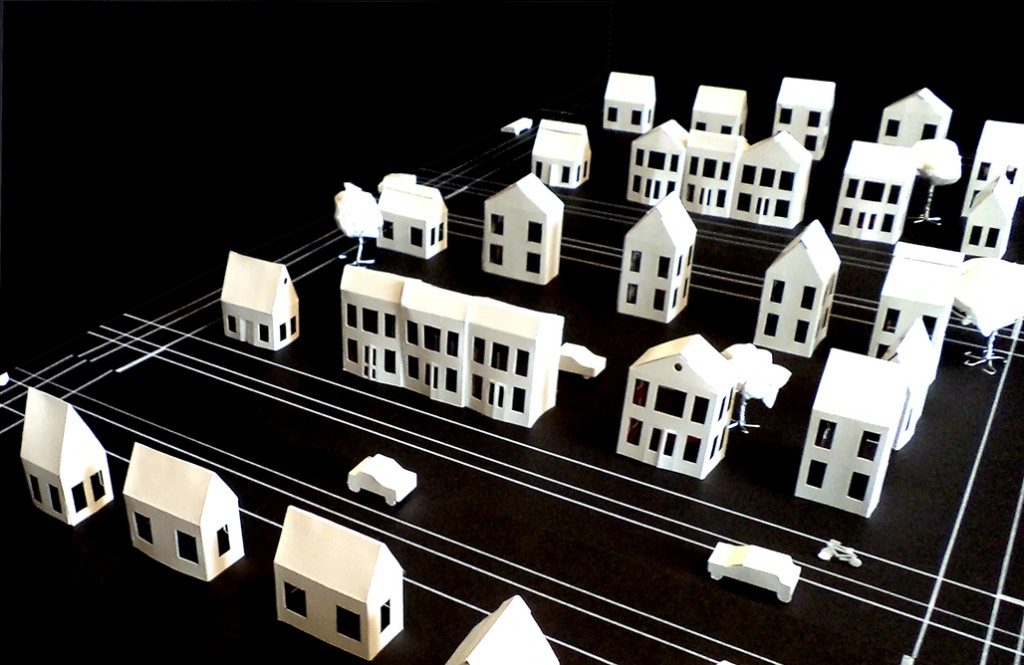 Rod Bergeron: CUPVILLE
OCAD 2014 Sculpture/Installation Thesis Exhibitions Series
between zero and one
Opening Reception: Saturday, March 22 from 3 – 6 pm
March 20 – March 30, 2014

Artist Statement 
I have never really seen myself as an environmentalist but I see how that label can be attached to much of my work.
I am interested in creating assemblages by recycling and re-purposing materials. My current project involves using a common cultural cast off, the Tim Hortons' cup. I have taken apart and reworked the cups into buildings and houses. It is my expectation that this project will inspire us all to do better with what we have. There is a finite amount of land and resources and we can and should make the most of them.
CUPVILLE, uses the best urban land use practices from around the world and incorporates them into one unified piece. The project represents six blocks of an urban community. I want to address our over use of natural resources, the constant disregard for our environment, both natural and built, and the restructuring of society. It is my expectation that we see ourselves in this piece; we examine our role in where we live and question how we engage in our environment.
Image: Rod Bergeron, CUPVILLE. 2014. Tim Hortons' cups, wire, white tissue paper, black foamcore.