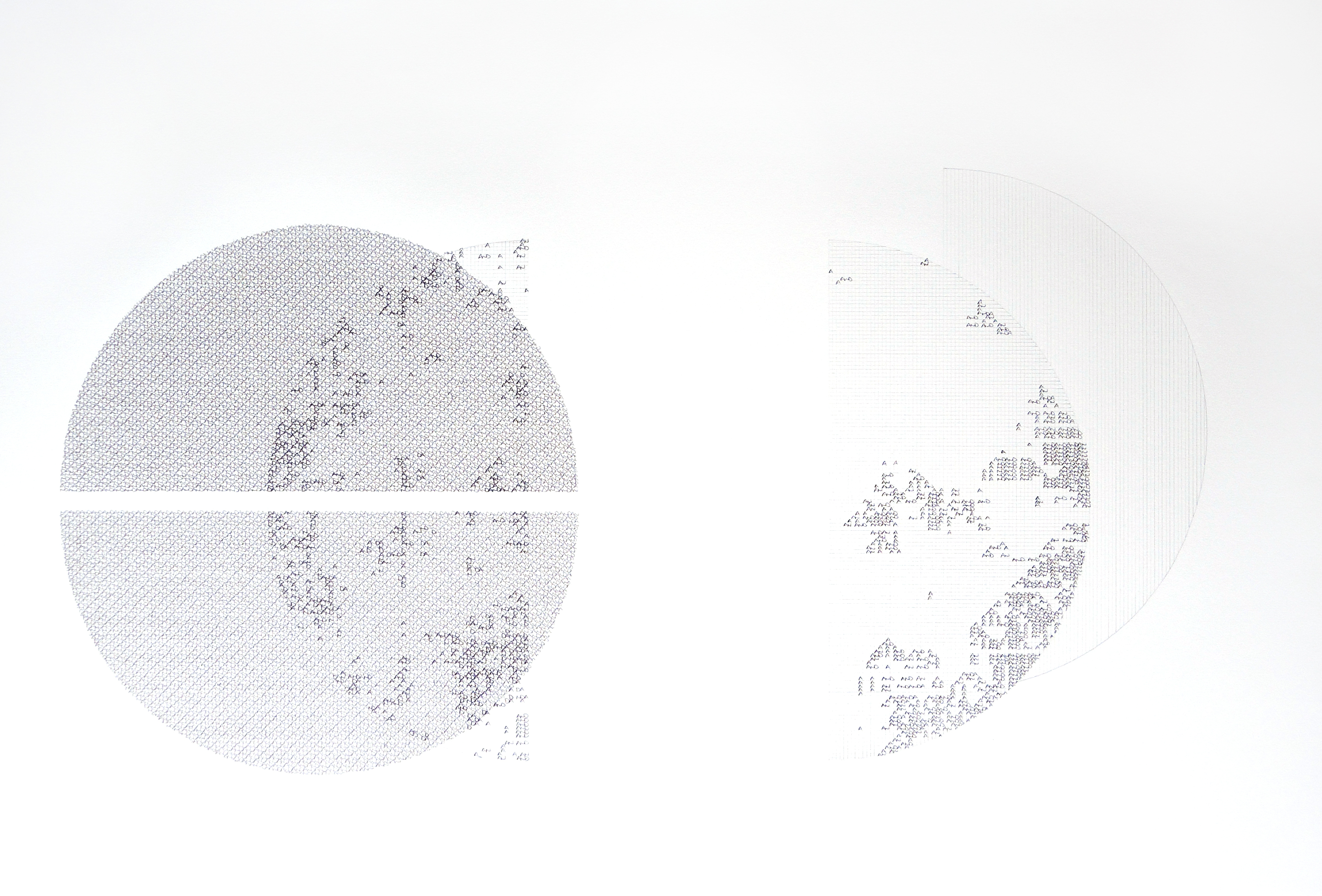 Revolutions (AND)
Drawings by Katie Kehoe
October 17-November 17, 2013
Opening: October 17, 6-9 p.m.
In this series of drawings, Katie treats the circular form as an organization of halves and parts composed of hand written repetitions of the word 'AND'. The design of repetition combines the non-stop, all covering style that characterizes her early work with generative patterns inspired by Stephen Wolfram's theory of Cellular Automata (a method of visualizing math wherein repeated applications of a rule reveal a pattern) and her impulse to break down these generative formations to imply randomness.
Using 'AND' as a mode of expression as well as a structural tool, Katie creates work that is at once formal and conceptual.
Image: Revolutions 1V (AND), Katie Kehoe, 2013. Graphite on paper, 30″ x 44″.