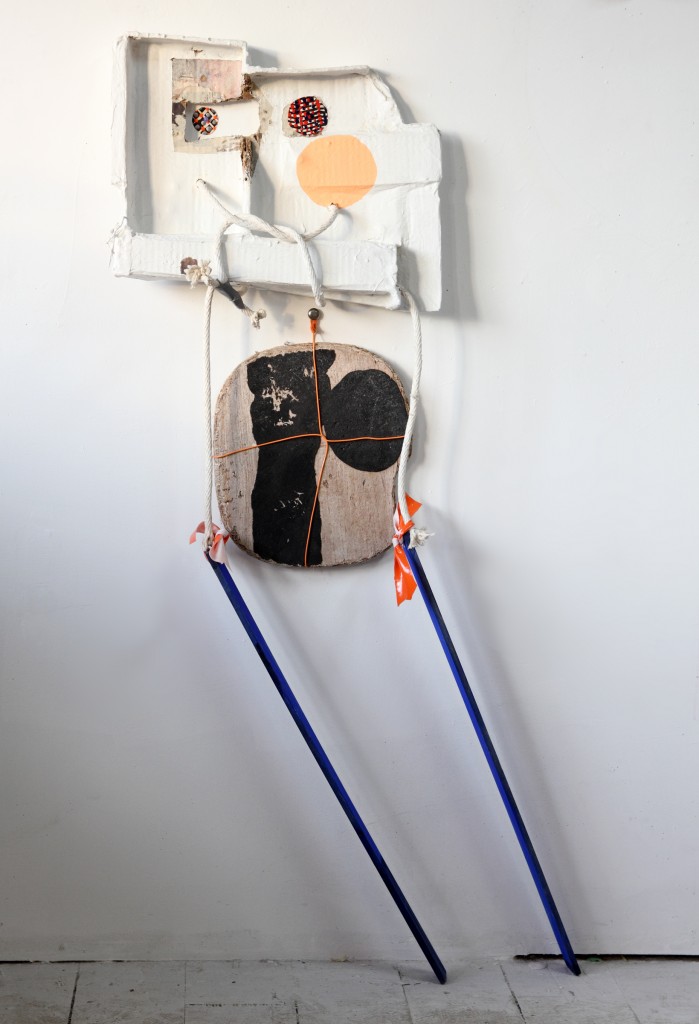 Family Dynamics
New Sculpture by Libby Hague
A family of sculpture meets for an annual birthday party.
January 18 – February 9, 2014
Opening Saturday, January 18 – 4-6 pm.
Image: Big head: big heart: the happy child.
Papier maché, woodcut, upholstery tacks, fancy apron, hammered copper, rope, hairnets, Irish beach treasure, painted wood, fishing nets, jewelry, gravity.