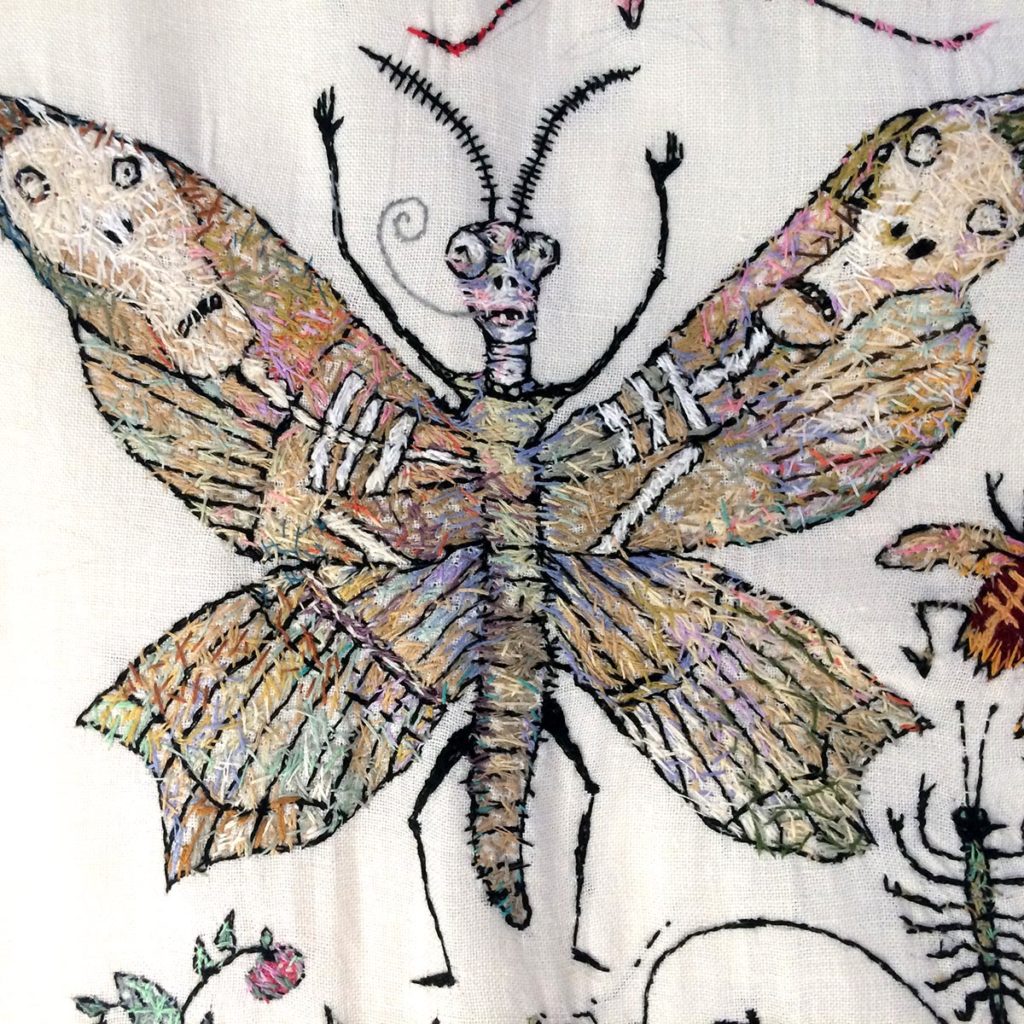 Embroidered clothing and tapestries
December 7-22
Opening: December 7 from 3-6
Textile art has undergone a renaissance over the past century, as artists have pushed the boundaries of what can be considered a textile, as well as how a textile can be considered art. The 1970s, in particular, marked a turning point in this history. Feminist artists like Judy Chicago and Miriam Schapiro challenged the distinction between textiles and fine art, embracing techniques that were traditionally relegated to the realm of "women's crafts," such as sewing and quilting…. — Sarah Gottesman, Artsy
Barbara Klunder has had an ecclectic career in graphic design, illustration, theatre and costume design and textile art. In "My Wardrobe" Klunder's embroidered clothing and tapestries embody her distinctive hand-drawn style of animal characters and beasts. Her strokes of thread appear to be sketched into the fabric, built up into rich layers of texture, colour and gesture.
Barbara is well known for her commitment to environmental causes, this exhibition is no exception. Her wild beasts and poisonous insects are woven into sardonic narratives and political dialogue.
Her work is in the collection of the ROM, AGO, and the Textile Museum of Canada. Barbara has exhibitied at galleries and shows across North America.
She lives offshore, on Toronto Island.
Image: Detail, Poisonous Insects. 2019