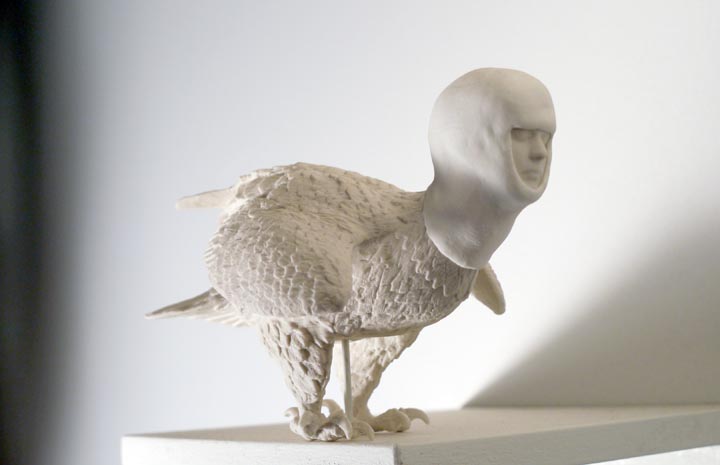 Janet Macpherson: Mirabilia
A new collection of ceramic objects.
May 30-June 21, 2015
Opening May 30 from 2-4 PM.
This new collection of ceramic objects invites an encounter with the marvelous,
the monstrous, and the hybrid. It alludes to links between wonder, pleasure and the human appetite for the rare and the strange. Hybrid beings force us to the limits of our understanding, as they present us with two things happening simultaneously. They are constantly in flux, uniting and diverging at the same time.
– Janet Macpherson
Janet Macpherson earned her Bachelor degree in philosophy from York University,
and studied ceramics at Sheridan College. She holds an MFA from The Ohio State University. She has been the recipient of a research grant from The Canada Council for the Arts, the 2013 Winifred Shantz Award for Ceramics, and the RBC Emerging Artists Studio Set-up Award presented by Craft Ontario. Macpherson has shown her work nationally and internationally. This is her first solo show in Canada. Janet currently
lives and works in Toronto.
Image: Perch, 2014. Porcelain. h. 13cm x l. 16cm x d. 9cm
Photo, Ryan Legassicke